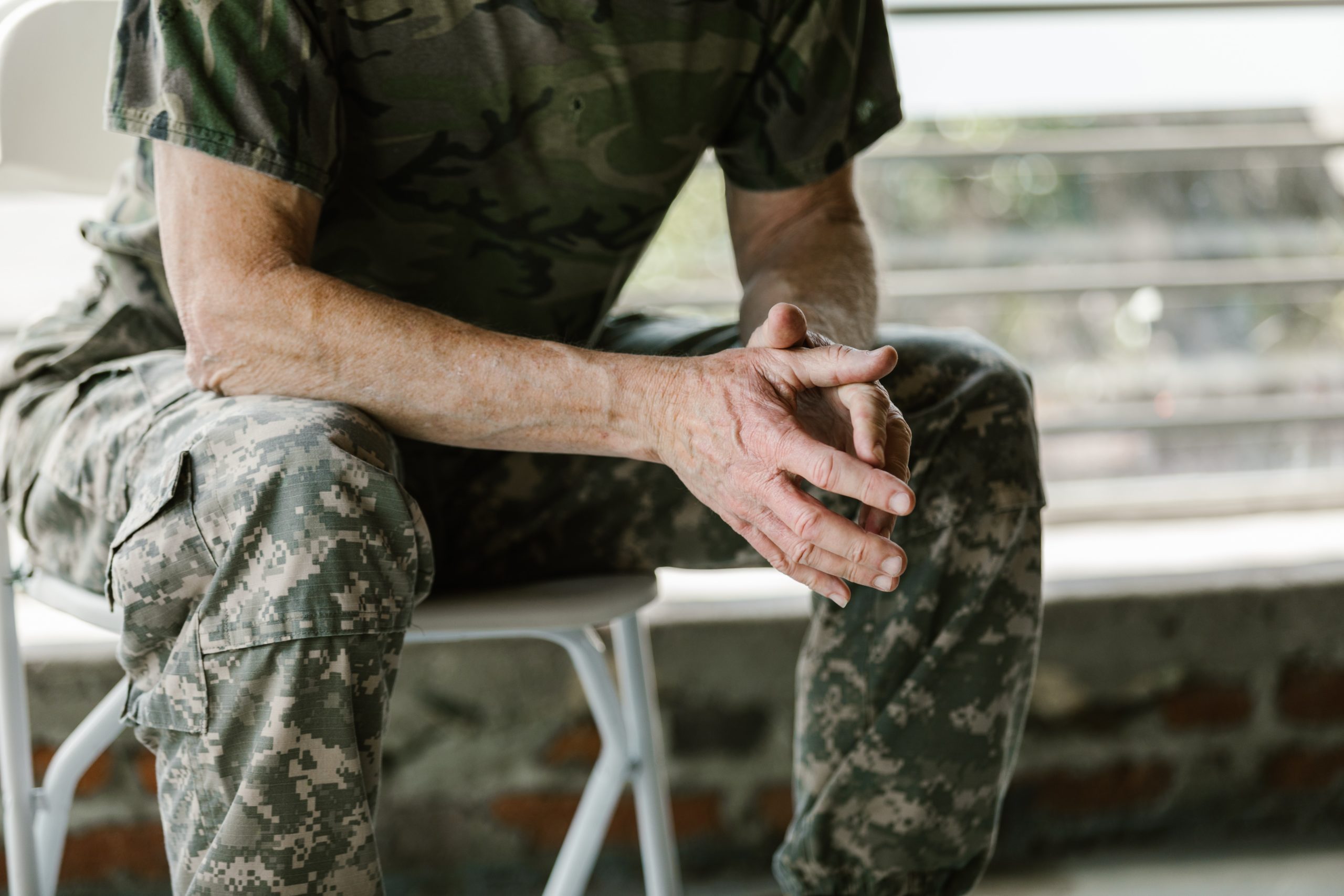 Maintaining positive physical and mental health in life after service isn't a walk in the park for many. Breaking away from a steadfast routine and purpose is difficult for just about everyone, let alone for returned servicepeople who have experienced things that the majority of people will never be able to empathise with.
Luckily, there are an array of initiatives provided by the Australian Government's Department of Veterans' Affairs (DVA) that are dedicated to setting strong foundations for a positive move forward. The Veterans' Health Check is one of them – a veteran-specific health check available to all former members of the Australian Defense Force (ADF).
Deploi is committed to making access to these services easier than ever before, as it's not always easy. But, before we explore what Deploi can do, let's dive into Veterans' Health Check and some other beneficial initiatives for returned servicepeople.
---
The Veterans' Health Check
Providing an opportunity for veterans to access care in what is commonly a very difficult time, the Veterans' Health Check is a comprehensive health assessment available to all former ADF members. The Check is conducted by a GP and works to address health concerns right on the heels of an ADF departure. It's designed to help veterans approach their health reservations or issues early and establish sustainable frameworks for a healthy future.
With the holidays coming, it's definitely something worth looking into.
Am I eligible?
There are two kinds of Veterans' Health Checks: the Annual and one-off Check.
| | |
| --- | --- |
| Annual Veterans' Health Check For those who served at least one day continuous full-time service and departed the ADF from 1 July 2019 Accessible once a year for five years following departure | One-off Veterans' Health Check For those who served at least one day continuous full-time service and departed the ADF from at any time Accessible any time after departure |
How much do they cost and how can I book?
Both types of Veterans' Health Checks are fully-funded through a DVA Veteran Card. To book, an eligible veteran must get in touch with a GP clinic that accepts Veteran Cards and clearly articulate that they are booking in a Veterans' Health Check.
---
The Veterans' Vocational Rehabilitation Scheme
A voluntary program designed to help returned servicepeople find and maintain paid work. The Veterans' Vocational Rehabilitation Scheme allows veterans to access vocational assessments, training, career advice, résumé support and at-work assistance. It also outstretches guidance to those wanting to change work environments based on health and medical reasons.
If you're looking to start the new year content at a vitalising crossroads of work, lifestyle and health, the Veterans' Vocational Rehabilitation Scheme may be for you.
Am I eligible?
The Veterans' Vocational Rehabilitation Scheme is available to those who served in the ADF in one of the following ways:
Operational service – Performed outside Australia during warlike operations
Peacekeeping service – Performed within the Peacekeeping Force
Hazardous service – Performed overseas outside wartime, conflict and peacekeeping contexts yet deemed high risk by the Minister of Veterans' Affairs
Defence service – Performed usually between 7 December 1972 and 6 April 1994 as peacetime service in the ADF
British Nuclear Test Defence service – Participated or patrolled the islands of Maralinga, Emu Field or Montebello during the 1952-1965 nuclear tests
How much does it cost?
The Veterans' Vocational Rehabilitation Scheme is accessible at no cost if eligible. It may be able to pay for some expenses during the program that relate to occupational goals such as retraining.
---
DVA rehabilitation
DVA rehabilitation comprises DVA assessed and planned wellness programs that help returned servicepeople adjust to life after service. Considering the varying challenges veteran's face, it's adaptable to all approved kinds of injuries and conditions related to service.
| | |
| --- | --- |
| A rehabilitation plan can help veterans: Access health servicesImprove social and mental wellbeingReceive financial counselling Connect with vocational support | However, it doesn't include: Drug and alcohol servicesMedical treatment |
Am I eligible?
If your service-related injury or condition has been accepted under the Military Rehabilitation and Compensation Act 2004 or the Safety, Rehabilitation and Compensation (Defence-related claims) Act 1988, or you're currently receiving a veteran payment, you're eligible for a rehabilitation plan.
---
How can Deploi help?
Deploi is a healthcare platform designed exclusively for military personnel that helps streamline access to all kinds of support services, DVA and otherwise. Alongside that, it offers a one-stop-shop to check-in on yourself and connect with a thriving, like-minded community anywhere across the globe.
When it comes to DVA, it's common thought that it can be difficult to navigate eligibility, access support and find true, empathetic care. That's where Deploi comes in. Our specialised directory outstretches military-adjacent guidance to stamp out complexities and connect military personnel to the services they need and the initiatives they can take advantage of.
You won't have to tell your story 10 times over to GPs that don't "get it". Instead, you'll find individuals, initiatives, services and help underlined by a pure grasp of life in the field.
Deploi was made by veterans, for veterans. To empower people like us to live everyday in the best way we possibly can drives us forward. Connect with a like-minded network of support today.